Wensum Catchment Partnership (WCP) Communications
Dear Stakeholder,
The Wensum Catchment Partnership (WCP) is writing to all of the interested Wensum stakeholders with an update on Catchment Partnership actions. Our Steer Group has now held two meetings, with representation from Norfolk Rivers Trust, Environment Agency, BASG, Natural England, Anglian Water, Upper Wensum Cluster Farm Group, Broadland Catchment Partnership, and the Water Management Alliance. We have appointed our new Catchment Partnership Officer, Jessie Leach, and Chairman of the Steer Group, John Flowerdew.
A number of thematic workstream (ecology, diffuse pollution, etc) meetings have been held virtually towards the end of 2020 and beginning of 2021 to continue projects' progress updates, funding plans, and thematic actions for improving the health of the Wensum Catchment through particular projects within the Catchment. Our partnership is also developing and will be publishing a GIS Storymap website online in the coming months, which will summarise Wensum actions, opportunities, projects, and challenges through the form of pictures, documents, text updates and maps. We will be in touch when this is publicly available. We are looking to establish diagnostic monitoring and intervention programmes which will require volunteers collecting data about the Wensum on a platform to information restoration intervention, as a citizen science initiative. We will be in touch with the group as and when these projects are kicked off.
Feature:

Please find below the WCP's Governance and Strategic Action Plans: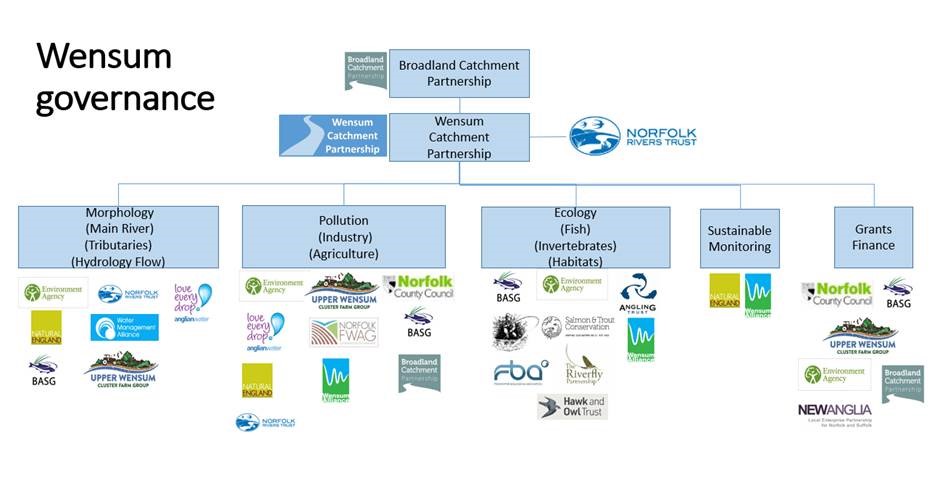 See a logo key at the bottom of the email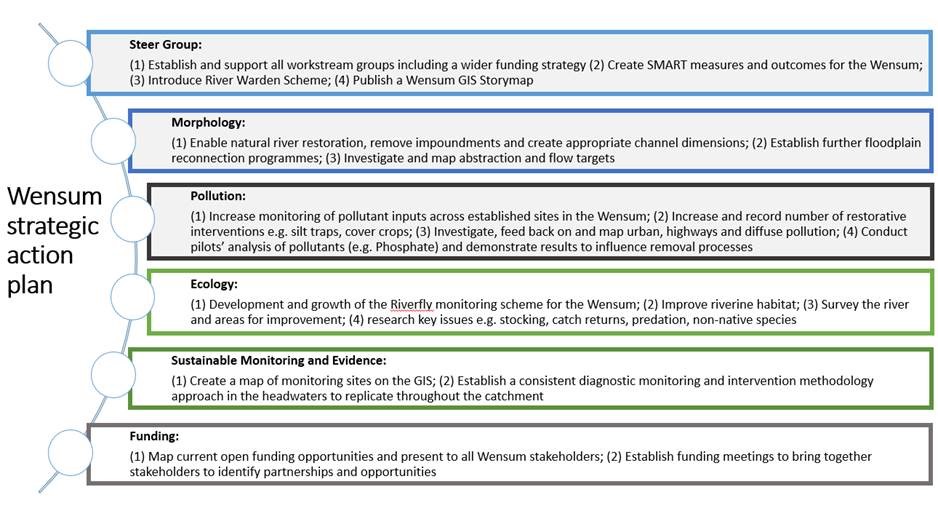 Any questions please do reach out to j

[email protected]

who can answer your queries or point you in the right direction.

Best wishes,

Wensum Catchment Partnership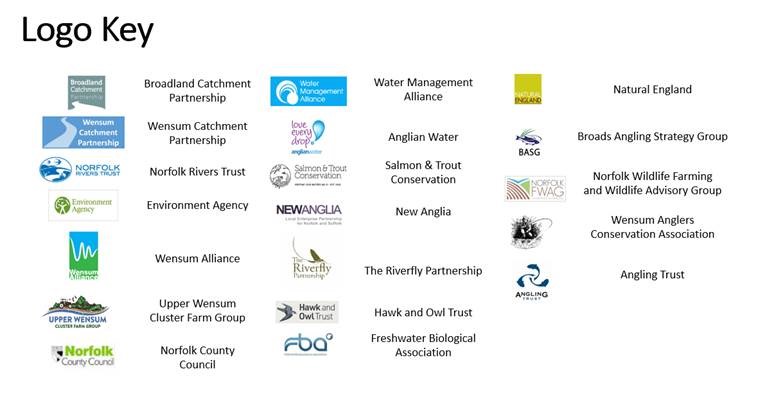 Jessie Leach

Project Officer

The Rivers Trust

07956257951