The Broads Local Access Forum has agreed to address the key issue of angling access as part of it's wider integrated access strategy.
This legally bound BLAF can make recommendations to the full authority, which fully supports the provision of angling across the Broads following a formal review of its constitution.
This is a significant step forward in delivering and sustaining angling access across the Broads, via it's integrated access strategy.
The BLAF will meet every quarter to focus on improving and sustaining public access right across the Broads National Park.
The forum information and agenda is available from the following link
Duncan will be getting in touch with existing members of the Access Sub Group in the near future.
But as a taste of what's planned Lewis Treloar the Broads Authority Waterways and Recreation Officer has started to map angling access points across the Broads, see example below. You may find if you own access rights to fish the broads, Lewis asking about this, which can only help publicity for your club.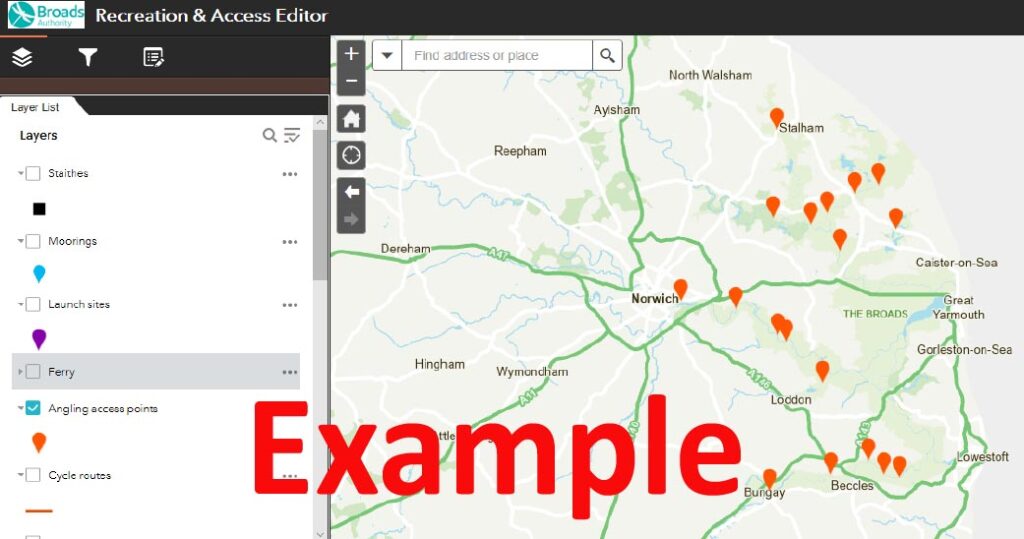 .