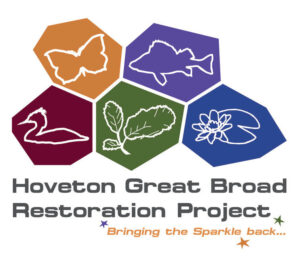 Distributed to Subscribing Volunteers, Members & Directors
Natural England Document launching their final phase of the project.
See how the sparkle is being put back into a wildlife wonderland Something special is happening at Hoveton Great Broad – and we would like to share it with you.It has always been a magical oasis of wildlife and tranquillity away from busy boating hot spots of the popular tourist area.
But in recent decades it lost its sparkle – with an influx of pollution and algae turning the once crystal-clear waters
into a murky brown lifeless soup. However a major project is under way to change all that – and we would like to show you how it is progressing.
The full article is FINAL Hoveton Great Broad Restoration Project v03