Following the discussions with the authorities on the monitoring of salinity and river levels, we have been tracking this from the EA own telemetry data.  We have been looking for trends averaged over 24 hours and the linkage between river levels and salinity levels.
Data only exists in the public domain from Oct 2021 on salinity however.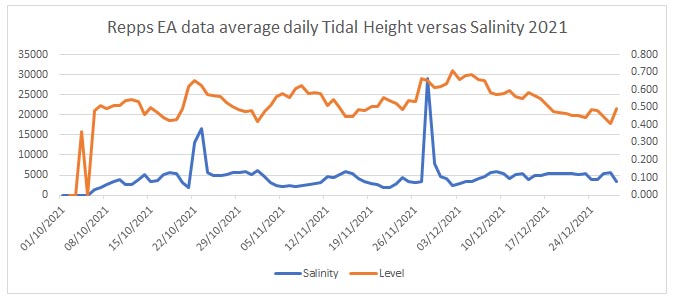 You can see on the graphs that from Oct-2021 there has been 4 significant salinity events on the Thurne, pushing salinity to dangerous levels for fish.