Back in Sep 2021 we learn about a bank breach on the river between Quest and Bintree. This first occurred as far back as November 2020, when we had the deluge of rainfall and much of the Wensum flood plain flooded. However this isn't the floodplain working as designed, but a breach of the Main River flood bank. The landowner supported by the Upper Wensum Farming Cluster have approached the agency many times on this matter, but it seems the EA haven't the resources to resolve this and as such giving it a low priority score as no properties are impacted. However the river being designated one of the most protected in the country, still can't get the action it requires.
It's no wounder we see more and more environment damage across our landscape, when those bodies with the statutory duty, aren't resourced to complete the work. It now seems this has landed in another statutory agencies desk, Natural England. Lets see what comes nexxt!
---
Update 15th Oct 2022 nearly 24 months after the initial breach, the bank has been repaired funded by the EA.
You can ask why it took 12 months after we escalated this for the repair to be instigated, or whether are renewed efforts supported by drone footage from Paul Stearman's helped, it's all gone quite.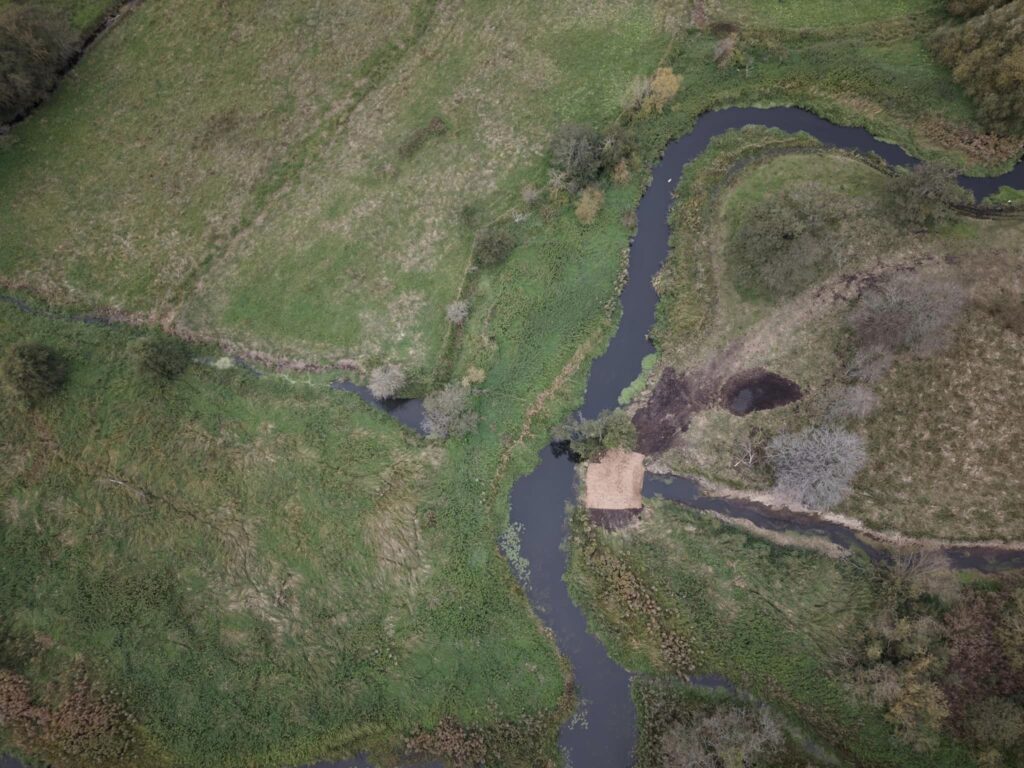 Breached water flowing via land and the IDB ditch bye passing Bintree Mill.