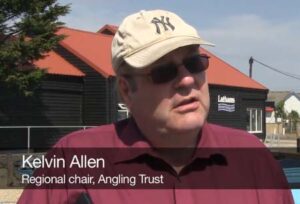 Kelvin Allen the BASG Treasurer and Eastern Region chairman of AT has made the news headlines this week, in calling for some concerted action to manage and protect the Broads National Park from Prrymnesium algae.Over the last 3 weeks the Environment Agency have rescued over 500,000 fish from the Upper Thurne area including Hickling Broad, famous for its population of large pike.
The Broads area attracts over 8 million visitors annually and the results of a recent survey showed that 18% of these take part in angling during their visit. This generates a potential huge value to the local economy, estimated at around £100m per year.
Pike anglers and the PAC have been lobbying hard on this issue for a number of years, since the area has a history of this infamous algae and the toxins it releases which are harmful to fish.
It is a very fine balance between the levels of water salinity, enrichment and temperature which leads to the conditions when this algae forms and blooms into hazardous concentrations. But it's still not clear how this occurs and why.
The area is under pressure to allow much of the silt to the dredged to allow improved navigational access, but given the potential disturbance and enrichment this would cause, this needs very careful management and governance going forward.
Kelvin who has a seat within the Broads Authority and will be lobbying hard on this issue working with it's partners to find a way forward
We are also tracking both where the rescues are taking place and major impacted locations on the following page link.
The story made the following headlines.
http://www.channel4.com/news/catch-up/display/playlistref/150415/clipid/150415_FISH_15
http://www.itv.com/news/anglia/2015-04-15/toxic-algae-killing-thousands-of-fish-on-the-norfolk-broads/
http://www.mustardtv.co.uk/browse/growing-concerns-toxic-algae-kills-thousands-of-fish-in-the-norfolk-broads/
http://www.theguardian.com/environment/2015/apr/15/smell-of-dead-fish-could-put-visitors-off-norfolk-broads-anglers-say
http://www.edp24.co.uk/news/600_000_fish_rescued_in_norfolk_broads_1_4036410